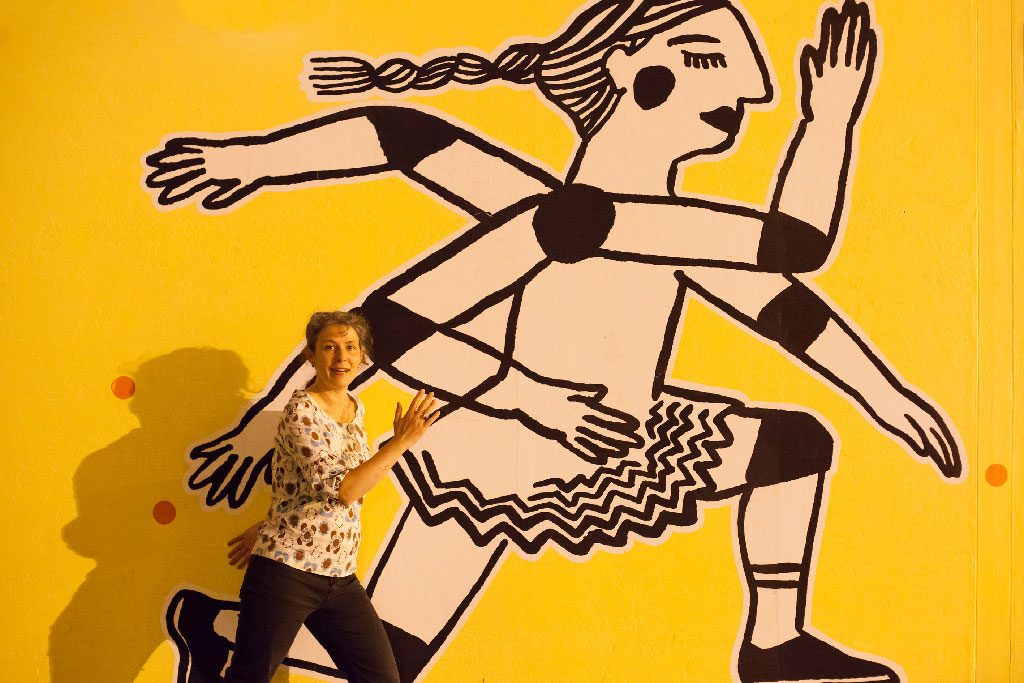 Hello,
I am a writer-illustrator for children's books.
I was born in Paris, I studied illustration and scenography at the Institut Saint Luc in Brussels.
I live in the Tarn, a pretty area near Toulouse.I love to travel, to feed myself from what I see and come back to work in my workshop.
I draw with gouache, brush or stencil. These drawings are often the starting point of the stories I write. The familar gestures, the small snapshots of life nourish my imagination and make my characters live.
I also do silk-screen printing on paper or fabrics. I am a fan of the flat surfaces, the plain colors and the infinite patterns that this technique allows!
I like to collaborate on live show projects (dance, young people's show, festivals etc.) The scenography is an extension of my work of illustration.
I like to meet my young readers in schools, media libraries, bookshops and to animate workshops and talk about the creation of albums.
Curious, I am very happy to start new collaborations.
Contact me or follow me on Instagram